WHAT IS IT ABOUT ?
The AIT fiberRAIL software tracks all trains on your rail network in real-time by fiber-optic sensing. It provides position, speed and length of trains, checks train integrity and detects flat spots on wheels.
Next Gen Train Management
Manage all train positions in real-time // Reduce delays // Improve customer satisfaction // Detect safety threats in real-time
Simplicity
One device covers up to 50 km of track // Works on existing fiber cable installations // Custom tailored to your operational requirements
Cost Reduction
Reduces way-side sensor equipment such as axle-counters and their maintenance // No train-side equipment Installation // Avoid damage to track
Software Product
Our train tracking software solution features: Train tracking (position and speed), Train integrity warning (lost wagons), Flat spot detection (wheel out-of-roundness)
Next Gen Train Management
Real time train positions
fiberRAIL provides accurate train position and speed data in real-time independent of train type or equipment. This facilitates precise predictions of train arrival or delays. It also warns on hazards in real-time and allows you to react to severe flat-spots and lost waggons immediately. fiberRAIL is the ground breaking technology for your next generation train management.
WHAT DO YOU NEED FOR fiberRAIL?
fiberRAIL IN A NUTSHELL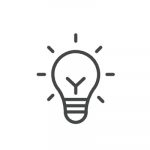 Simplicity
Monitor all trains on your network on up to 50 km range with almost no way-side installation effort or construction work and no extra equipment on the train. Install just a single interrogator device at the fiber cable end and monitor your rail traffic seamlessly: Only a single dark fiber is needed to do the job. Unlike many other sensors, the fiber-optic detection principle provides the extreme reliability and availability that is expected in the railway environment: Unaffected by weather conditions, Zero electromagnetic interference. fiberRAIL operates on a wide range of commercial interrogators – thereby making you vendor-independent.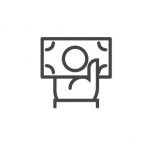 Cost Reduction
Detect flat wheels and hazardous situations early and avoid costly repairs of infrastructure. Early warning before a damage happens. Tailored to your rail network and interfaces fiberRAIL is the only effective and cost efficient solution for rail network monitoring.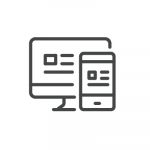 Software Product
Delivered by a perfect team of software and hardware experts, and using latest machine learning techniques, AIT fiberRAIL is a vendor-independent solution and operates on many interrogator devices. Competitors offer out-of-the-box solutions that your organization must adapt to. fiberRAIL comes always customized to your management systems interfaces and tested for your specific network.